Apply
---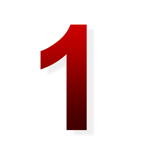 Get Started -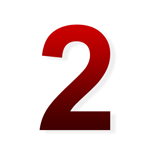 Apply -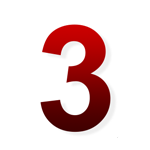 Follow up

Application process for the 2022-2023 Academic Year
Average financial aid processing time can be at least 2 - 3 weeks. Follow up on any requests from the University Office of Scholarships and Financial Aid in a timely manner.
---
Checklist
Apply for Admission, and be admitted to the University of Utah
File your Federal Taxes.
Complete the FAFSA online or through the myStudentAid app (Apple or Android)
Completing any incomplete checklist Items (as determined by our office)
---
Some forms of financial aid are available year-round. If you do not apply for need-based aid before the ideal file completion date, you may still do so at any time during the academic year, as long as the information from the federal processor reaches the University of Utah before the last day of class for the semester that you are requesting aid. However, applications can take approximately 120 days to process, and tuition and fees must be paid on time. This means that if you want to receive aid for a certain semester the application must be sent to the federal processor at least 120 days before the beginning of that semester. If the 120-day requirement is not met, financial aid may not be processed in time for tuition deadlines.
---
Social Security Numbers
The University Office of Scholarships and Financial Aid will use Social Security Numbers to verify your identity and match data. You are not required to provide your Social Security Number when completing your application for admission to the University, however it is a critical data element used in our processes. Our ability to determine your eligibility for both Financial Aid and Scholarships will be severely restricted if your Social Security number is not provided in the Application for Admission. Omission of your Social Security Number may eliminate you from consideration for funding. Federal reporting requirements also require a physical mailing address for each student.
---
FSA ID
The FSA ID serves as your digital signature for the FAFSA and login information for Federal Student Aid websites. Students can apply for an FSA ID anytime and it is recommended to have one before completing the FAFSA. If you are a dependent student, your parent will also need to create an FSA ID.
Here's what you need to create an FSA ID:
Social Security Number
Your full name (must match your Social Security card)
Your date of birth
Your email address is not required. However, it is advisable to provide an email address in case you need to recover your login or password.
To create an FSA ID, visit https://fsaid.ed.gov.
---
FAFSA
Complete the Free Application for Federal Student Aid (FAFSA) online. Students are encouraged to complete a FAFSA on the Web Worksheet before starting the application.
By filing the FAFSA, students apply for all need-based federal, state, and institutional grants, loans, and work-study for which they may be eligible.
Video Credit: Utah System of Higher Education