Find a Work-Study Job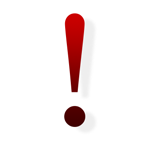 IMPORTANT: You must have a current work-study award through the Financial Aid Office to apply for a job classified as a work-study position. Please refer to the Student Work-Study Handbook for additional information.

Work-study can provide you with excellent opportunities and experiences that may benefit you in your future endeavors. You will receive the most benefit from the work-study program if you consider your educational and career goals in the selection of a work-study position.
Search and apply for posted work-study positions at:
University of Utah Human Resources (Search by Keywords: work-study)
University of Utah Health Care Jobs
Work-study awards may also be used for the following programs. For more information, please refer to these websites:
Elementary School Reading/Math Tutor Program